Cool, but scary: New Google AI tech can isolate a single voice in a crowd
Cool, but scary: New Google AI tech can isolate a single voice in a crowd
It's hard enough for us to keep track of who's talking in a loud or crowded party, imagine how difficult it is for automated systems to follow. Speech reco… by Ryne Hager in Google, News, Videos
Source: www.androidpolice.com/2018/04/12/cool-scary-new-google-ai-tech-can-isolate-single-voice-crowd/
Applied Acoustics Systems Releases Physical Modeling iOS App Objeq – EMusician
Applied Acoustics Systems Releases Physical Modeling iOS App Objeq – EMusician
Montreal, Quebec—March 29, 2018—Applied Acoustics Systems has released Objeq, its first iOS app. Objeq is a creative effect app that filters audio signal
Source: www.emusician.com/gear/aas-objeq
De knalkunst van Charles Maynes – vpro cinema – VPRO
In televisieseries, films en games wordt veel geschoten. Het geluid van de knallen goed laten klinken is een kunst. De Hollywood-goeroe van het pistoolschot is sound designer en geluidsman Charles Maynes.
Source: www.vpro.nl/cinema/lees/artikelen/interviews/2018/De-knalkunst-van-Charles-Maynes.html
Watch: The Sound of Hydrogen
It's like the sound of silence… only louder.
Source: futurism.com/videos/watch-the-sound-of-hydrogen/?utm_content=bufferd3c04
Watch a needle read a vinyl record in microscopic detail | What Hi-Fi?
This ingenious video shows an electron microscope reading a vinyl record, plus detailed microscopic images of a CD, DVD and a capacitance electronic disc
Source: www.whathifi.com/news/watch-needle-read-vinyl-record-in-microscopic-detail
Early Documentary about Sampling (1988) – YouTube
Great documentary about sampling made by an Aussie T.V station back in 1988 before the laws we're changed to regulate the practice.
Source: youtu.be/cu38AL4E7I4
How a single sound effect can transform a movie (VIDEO).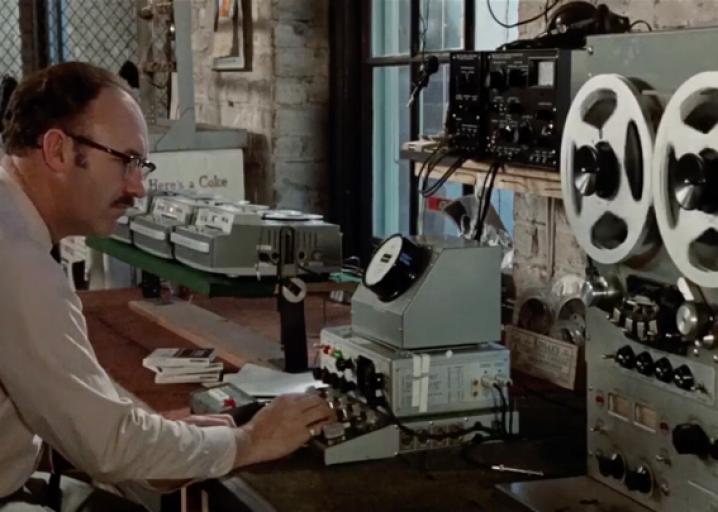 This video from The Royal Ocean Film Society makes a compelling case that sound is every bit as important as picture in cinema. Audio—or its absence—ad …
Source: www.slate.com/articles/video/video/2017/05/how_a_single_sound_effect_can_transform_a_movie_video.html
The Secret World of Foley on Vimeo Witness the magic of moviemaking and journey into the little known world of Foley Artists, who bring films to life with their perfectly-timed sound-effects. Featured…
Source: vimeo.com/170948796
Ramsophone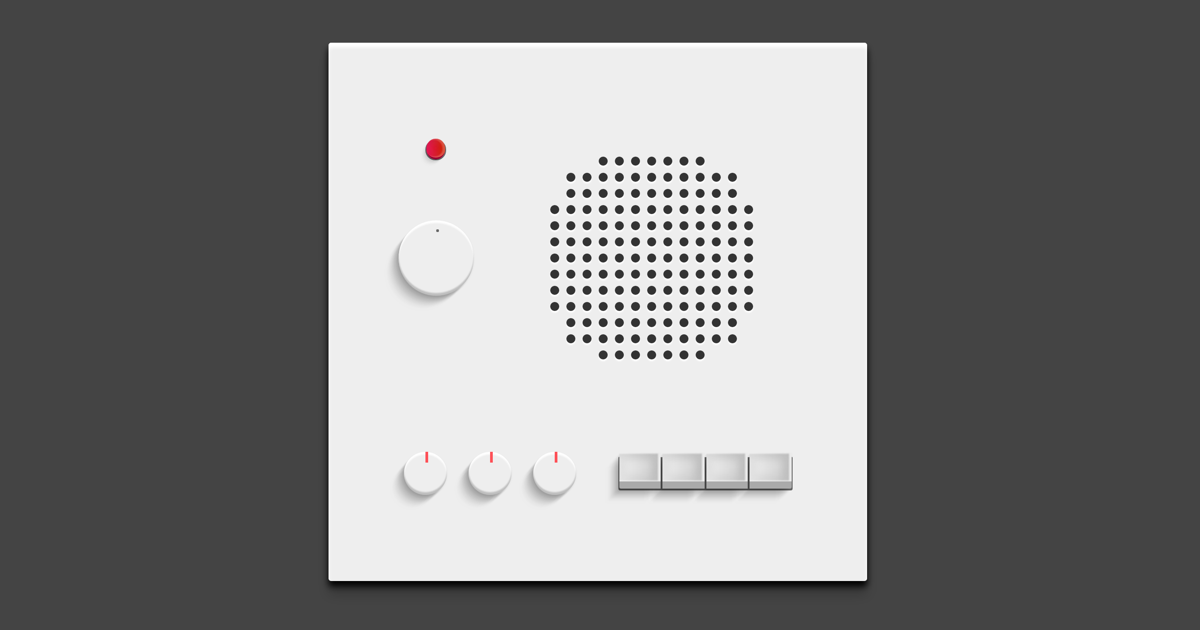 Source: robertvinluan.com/Ramsophone/
Koka's Stepper Miniature on Vimeo Koka's Stepper Miniature is made of a single stepper motor. Sound of the motor is amplified with a contact microphone. Keyboard is made of metal screws…
Source: vimeo.com/179871898
Electronic synthesizer built 40 years after being designed – BBC News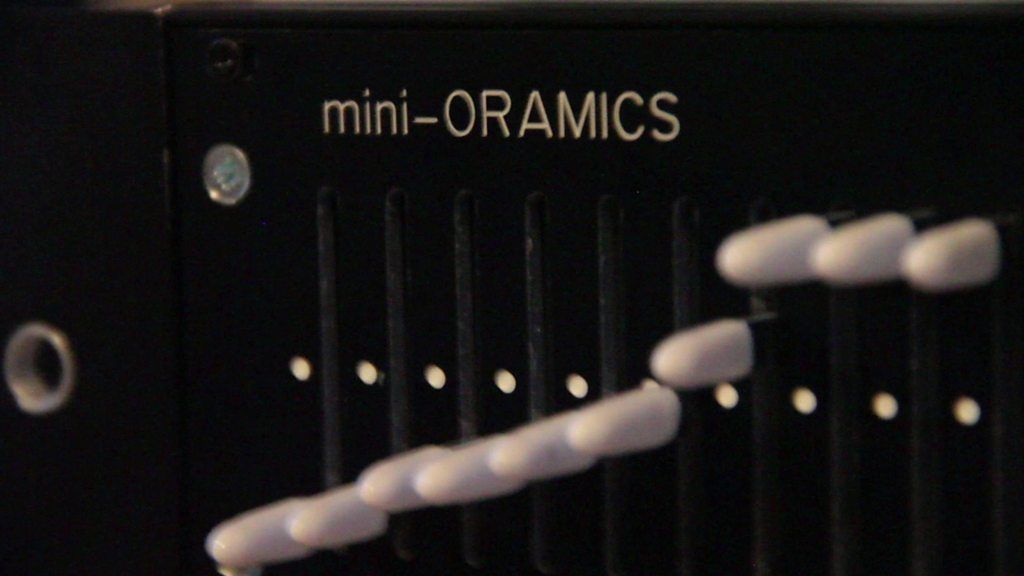 Electronic synthesizer built 40 years after being designed
Recording the Sounds of Extinction – YouTube
Bernie Krause has been recording wildlife sounds, or "soundscapes," for over forty years. He's amassed the largest archive in the world, and in doing so, can…
Source: youtu.be/KnpsMG0PWRY
Quantum microphone captures extremely weak sound
(PhysOrg.com) — Scientists from Chalmers have demonstrated a new kind of detector for sound at the level of quietness of quantum mechanics. The result offers prospects of a new class of quantum hybrid circuits that mix acoustic …" name="Description
Source: phys.org/news/2012-02-quantum-microphone-captures-extremely-weak.html
The sound effects madman behind the Looney Tunes and Merrie Melodies cartoons | Dangerous Minds
  Tregoweth Edmond "Treg" Brown was the genius sound-effects wizard responsible for sound editing the Warner Brothers' Looney Tunes and Merrie Melodies cartoons starting in 1936. His musique concrète artistry worked directly in conjuction with Carl Stalling's hyper-active left-field orchestral scores to create the soundtrack to generations of kids lives. So many of these sounds are completely ingrained into our collective pop-culture (un)consciousness. So much so, that reviewing some of the old Looney Tunes cartoons as an adult, you tend to ignore how utterly ridiculous the doinks and twangs are, for they sound totally natural in context—a…
Source: dangerousminds.net/comments/the_sound_effects_madman_behind_the_looney_tunes_and_merrie_melodies_cartoo
Say No To Spec
Architects don't give away their blueprints. Diners don't fork out free meals. Personal Trainers don't sign over their intellectual property on spec. This video pokes fun at the speculative creative bidding process in new business pitches. We believe there's a better way for agencies and clients to find the perfect match.
Physicists Achieve Perfect Acoustic Absorption | Motherboard
A landmark in engineering 'deafness.'
Source: motherboard.vice.com/read/physicists-achieve-perfect-acoustic-absorbtion
Learning to Listen, Nika Knight interviews Gordon Hempton – Guernica / A Magazine of Art & Politics
Boundaries of Nature: The acoustic ecologist on his fight to preserve dying soundscapes, how ambient noise affects the psyche, and recasting silence as a presence. Boundaries of Nature: The acoustic ecologist on his fight to preserve dying soundscapes, how ambient noise affects the psyche, and recasting silence as a
ROLI | Seaboard RISE
The Seaboard RISE is a revolutionary MIDI controller that is exceptionally expressive and easy to useThe Seaboard RISE is a revolutionary MIDI controller that is exceptionally expressive and easy to use
Source: roli.com/products/seaboard-rise
Art Of Foley
Source: www.marblehead.net/foley/
The Mellotron (1965) – YouTube
The personalities Eric Robinson and David Nixon introduce us to the musical instrument the Mellotron, London. Various shots of large country garden. L/S of s…
Source: youtu.be/HdkixaxjZCM
Holey Foley | Sound Design at Earth Touch – YouTube
We're taking you behind the soundproof doors into the world of Earth Touch's audio experts as they practise the finicky art of Foley & sound design. See exac…